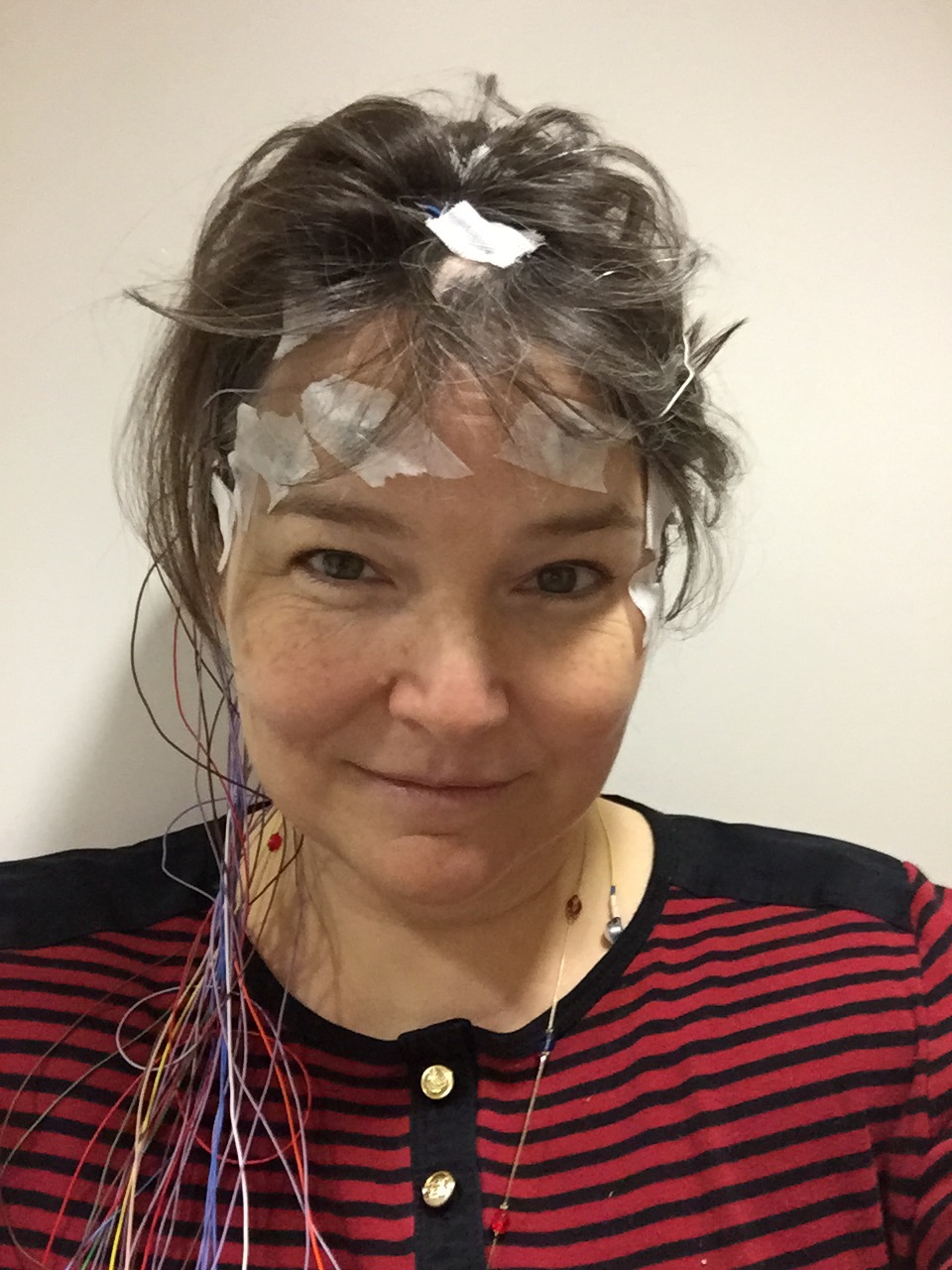 I am having an EEG at UVA Hospital as I write this. Nothing is wrong, I've just asked my oncologists to help me get off my anti-seizure medication since I believe it contributes to my ongoing fatigue issues.
I'm not sure my doctors were necessarily thrilled with the idea – after all, many doctors do like their medicines, and I have to admit they can come in handy sometimes – but I am grateful they are indulging me. I really want off these meds!
But it comes at a cost. They will have to taper me off the meds over the course of two months, and during these two months I will not be able to drive. After all, if I do have a seizure, no one wants me driving over them. Fair enough. But I have a feeling I'm not going to have a seizure. If all goes well, I'll be behind the wheel again before I know it.
In the mean time, I am pretty sure it will be a bit harder in me this time than when I couldn't drive for six months after my surgery. I feel much better in general and am quite used to independently getting myself to all my doctors and physical therapy appointments. It will be kind of tough to have to be totally reliant on others for transportation again, but totally worth it if I can finally get off these meds!
I have signed up for Jaunt, our local, point-to-point bus service for people with disabilities. I've always thought of it as a service for older people mostly, but no more. Get ready to watch me pull down the median age! And at only $1.50 per ride, it's uber cheap – I mean, cheaper than Uber.
I haven't received my Jaunt card yet, and will definitely need some help getting from place to place at times (especially the grocery store). If you are local and might be able to give me a lift from time to time, please let me know. I'd really appreciate it.