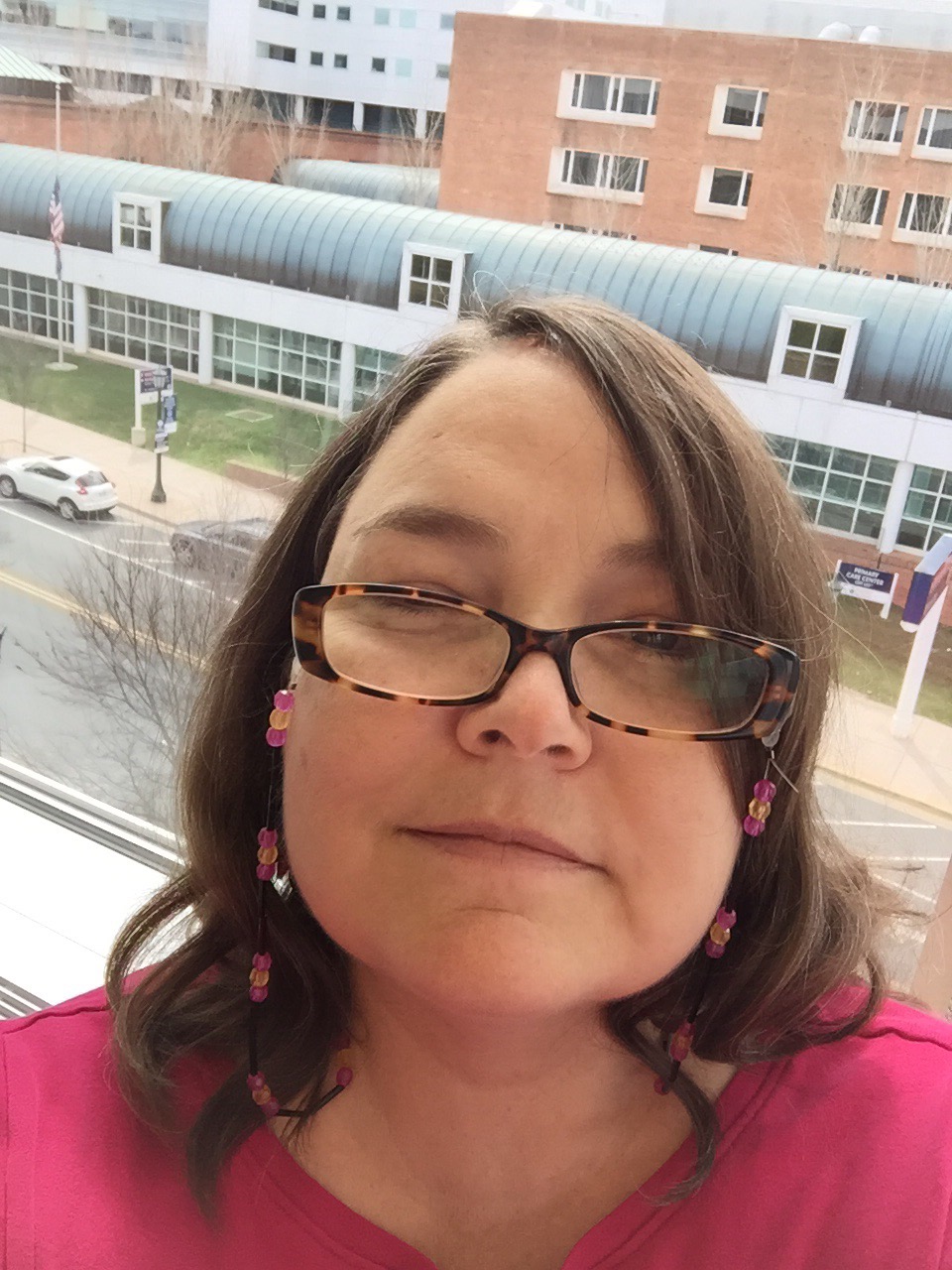 I am in "my" corner office at the Emily Couric Cancer Center at UVA, waiting to see my oncologist, Dr. Fadul. I was supposed to see him next Friday, but I've been having some pressure in my head this week, along with some unusual fatigue and water weight gain that made us all want to move my appointment up just to make sure I am okay. I'm feeling okay today – better than yesterday – but sluggish.
I definitely overdid it in terms of activity this past week and I think I am just paying for it now. I took a couple of very long walks and went out shopping for groceries with friends. I even went to the last UVA home game! On each occasion, it was SO good to get out of the house! I can't blame myself for wanting to get up and get moving, really. Laying around the house all day – even when I'm trying to write – can get pretty monotonous. And with the weight I'm putting in because if my steroid medication, I am literally craving all the exercise I can get.
Still, I'm learning there is a balance. Yesterday was just a month since I had my surgery. In some ways it seems like ancient history, and in other ways it feels like it just happened yesterday. Either way, I am clearly still very limited.
What I hope to find out today is that the pressure in my head is still normal. The last thing I want to do is push myself too hard and injure myself in any way as I recover. My real hope is that I can get off of this steroid that I am on. It is a very important drug for craniotomy patients because it keeps brain swelling under control both pre- and post-surgery. It is literally a life saver. On the other hand, it's side effects are troublesome and many, and include weight gain, "full moon face" (just take a look at my picture at the top of this post to know what that looks like), moodiness, and hair growth where you don't want it, among others.
I think for me, the steroid is also causing my muscles to be very slow and sluggish – as if my insides are made of molasses or maple syrup instead of muscles. I ooze instead of move, if you know what I mean. Moreover, my physical therapist thinks the same thing.
More soon…