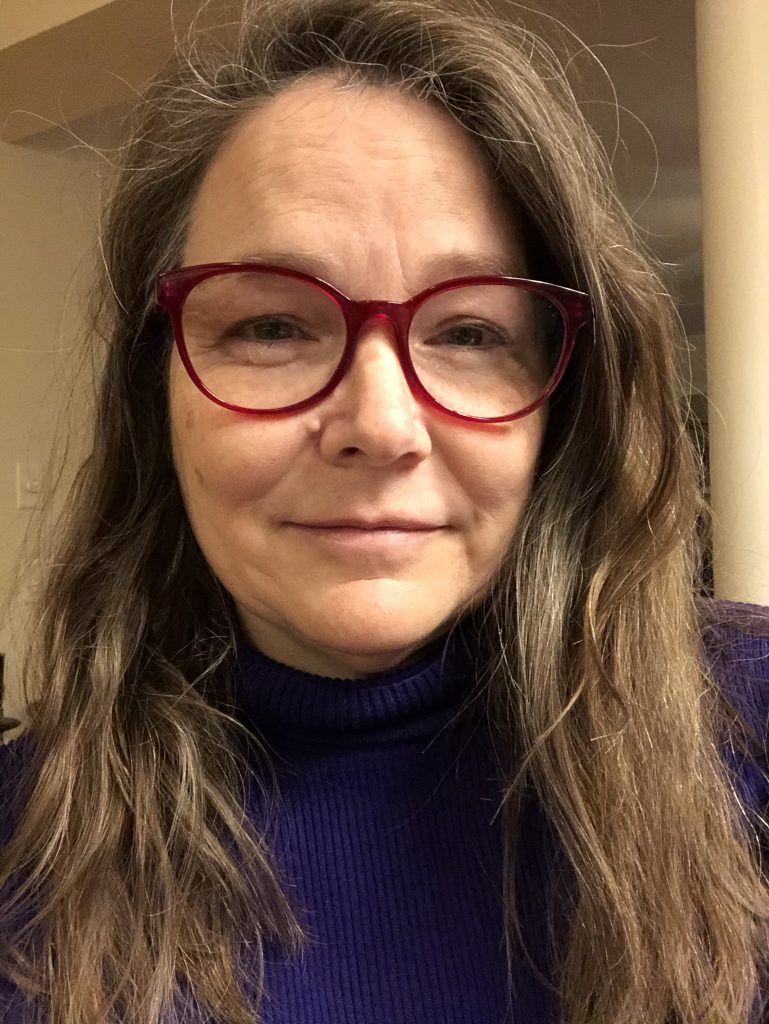 Last week I went to UVA Hospital for yet another MRI. We'll learn the results this coming Wednesday, February 26th – Ash Wednesday, as it turns out. Appropriate enough.
Let me briefly bring you up to date on our travel news:
November '19: Marshall and I celebrated our 30th wedding anniversary (which was in October) by going to Hawaii, where we kayaked off the east coast of Oahu. We came home with many great memories and one amazing story – we actually saved someone's life – which I hope to share here in another post.
December '19: Marshall, Hannah, and I + Marshall's mom had a wonderful Christmas vacation trip to Puerto Vallarta, Mexico, where we snorkeled and saw humpback whales breach like on the Pacific Life Insurance commercials. Unbelievable.
These were truly wondrous trips, for which I am extremely grateful. Physically, I felt very well on both of them and, while I needed to rest at times, I was able to do all I'd hoped to do while traveling – and more. Great times for connecting with family.
Between these two trips, in late November '19, I had an MRI, which, happily, showed no additional growth beyond that shown in my September MRI (which was when the doctors told me I'd need to have another surgery). This was VERY welcome news and seemed to jive with how I was feeling – pretty well.
Former prosecutor that I am, I used the November MRI "evidence" of no growth to argue this point: why not postpone surgery? To my absolute delight, my oncologist agreed. So for the past three months, I've been enjoying a reprieve – and have been very happy to have it because, frankly, I don't wanna have another brain surgery [insert '80s SNL The Whiners skit flashback here], thank you very much.
Flash forward. In the last couple of months I've not really felt like traveling anymore. Gradually, I've been less motivated to go out and about; happier to just sit at home. Don't get me wrong, I've still been doing things – attending a 12-week Artist's Way gathering for writers, taking up the French Horn, and signing up for a Memoir class, to cite several examples – but I've also noticed that I have less drive, less motivation, less "get up and go."
I've also been more fatigued lately – I first noticed this when I stopped feeling like going out to shop for groceries, which I've always rather enjoyed. To conserve energy, I began ordering them online and having them delivered. Picking Hannah up at school seemed harder, too. And I didn't feel like exercising as much.
Then about a month and a half ago, I started sleeping poorly, getting 3.5 to 5.5 hours of sleep for nights on end instead of my normal 7.5 to 9. I would sleep a couple of hours then wake up with my muscles either tight and painful or conversely, loosening up so much they'd wake me. Either way, it would keep me up for several hours before going back to sleep. I'm still dealing with this and it has been just short of debilitating. Really hard. I have a rough time keeping a schedule and am tired almost all the time.
These changes crept up on our family without warning and without us really seeing them at first. We'd all just been going along, approximating "normal" family life (or as normal as Slaytons get) as best as we could. And, overall, we were doing a pretty good job of it, if you ask me – a family living pretty happily, in general, given the constant presence of cancer in our lives.
But suddenly, I wasn't as able to do as many things as I had been doing. I wasn't as dependable. I was tired. None of us wanted to contemplate that growth of my cancer could be the reason why. It's hard to discern new patterns as they arise; easier not to notice clues you don't want to see in the first place. Perhaps I didn't make clear to my family how I was feeling, wanting to be seen as – and actually to be – able to do all the things I'd been able to do before. Or, perhaps I did make it clear and my family just didn't want to admit that I was feeling worse. Our communication was thrown off, we got out of sync, off balance. We had one night of "discussion" at the dinner table that was the absolute nadir for me. Truly hard stuff.
Up until this point, I hadn't considered myself to be a person who needs a "caretaker" because of my cancer. And I still don't. Nobody is feeding me or washing me or taking me to the doctor. But even so, my lack of energy takes its toll on the rest of the family, particularly on Marshall, who needs to pick up the slack. I'm too tired to make dinner or do the dishes? Someone has to. It's hard for Marshall to work all day and then come home and have to do more work here, too. My fatigue creates a situation that can cause fatigue for others in the family – which can build up to worse…resentment, which is hard for the person with cancer – for me – to deal with. How can you resent me? I'm the one with cancer. Tough stuff all the way around.
For awhile, Marshall was handling things by working harder at the office. And working longer. A lot longer. After talking about it, we realized he was using longer hours to avoid dealing with things that were getting harder at home – with me feeling worse.
In retrospect, we needed that nadir of a dinner table discussion to help us figure out what was going on in all of us. There's nothing like speaking hard things out loud to help you realize you have to figure out a way to deal with them. They're not going away.
So…dealing with them we are. It took a good couple of weeks (and some days off of work) for us to make headway on all this. These things take time, we are realizing…and lots of effort and lots of hanging in there together and care for each other. We just had another family discussion the other day, and, as far as I am concerned, we all did an excellent job of talking about where we are in light of the upcoming MRI results this week.
Chalk one up for the Slayton family!
Pretty certainly, though, things will change again, and we will get off balance again and we will have to work to figure out how to regain it again. And again. And again.
But this is life, no? This crucible that transforms us all?
So for now, we wait until Ash Wednesday.
Marshall is feeling nervous.
Hannah is doing her homework and is generally, happily, busily participating in tech week for her school musical.
And me? I am . . . doing pretty well, all considering. Emotionally calm but physically very tired, in desperate need of more sleep. Other than that, I am gearing up to walk the path to which I am called, whatever that may entail.
What do I think the MRI will show? I don't know. It seems possible that my lack of sleep could be due to my tumor growing. But I think there are other plausible explanations, too. I remain hopeful. I expect good things for me.
This I can say for certain: I really, really, really do NOT want to have another craniotomy! It's a big thing and with my recent lack of sleep, I am feeling anything but big right now.
But onward we go.
Please keep our whole family in your prayers. I am grateful to know we are not alone.