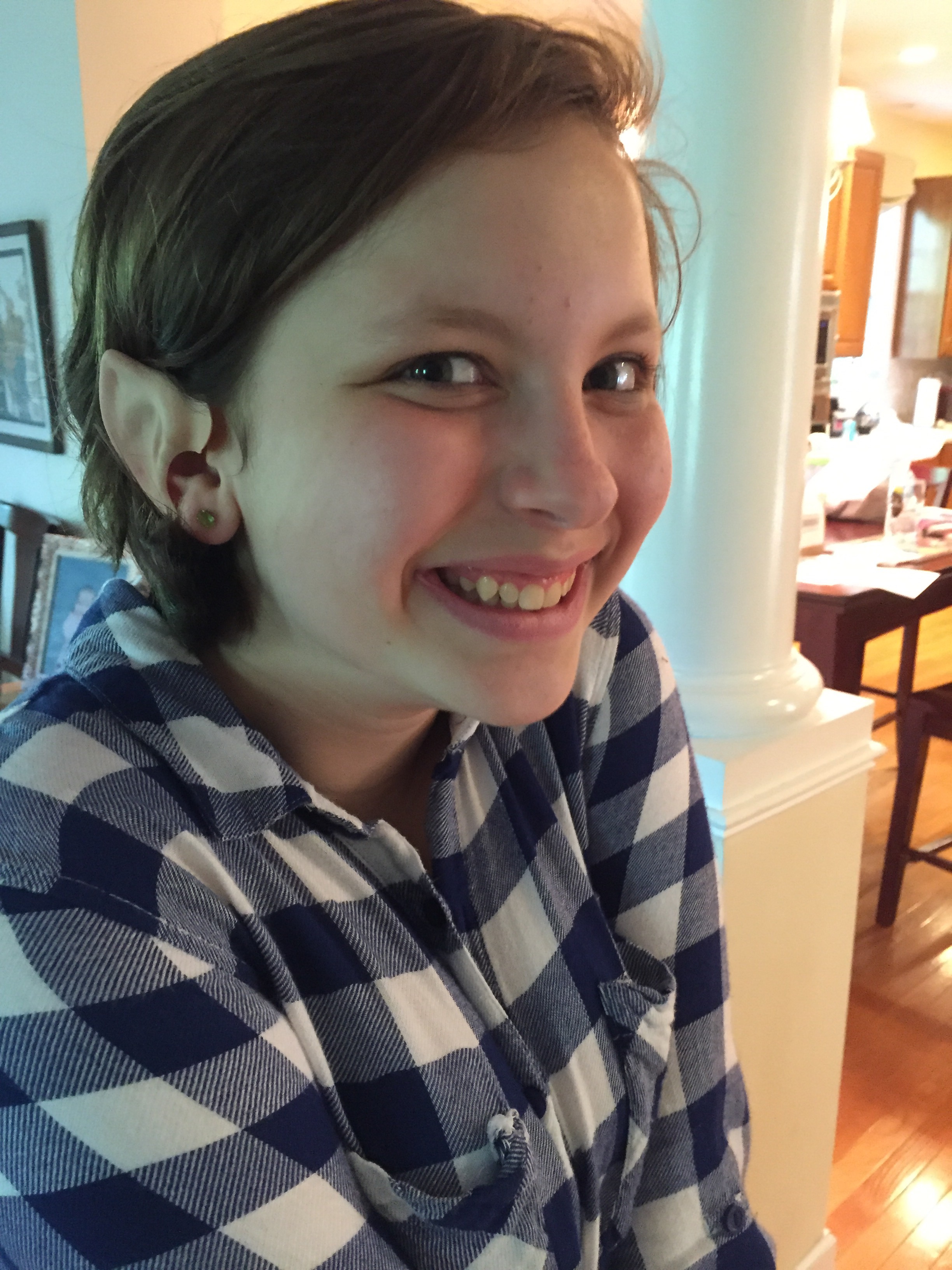 Well, if you ever told me I'd ever be going to a Star Trek convention I would not have believed you. Not that I don't like Star Trek – I do – but … but … Our daughter REALLY likes it. Like, a LOT. Going to the convention is our present to her for her for her 13th birthday, which is tomorrow – the day the convention starts. And, although I blush to admit this, we went ahead and bought the VIP tickets.
Really? Yes, really.
What can I say, except having brain cancer has made me a more indulgent type of parent. Perhaps I could even be categorized as a pushover. But I think there are worse things I could be. And besides, I have to admit that spending the weekend with 20,000 Star Trek fans sounds, well…memorable. And I am all about making great memories these days! I do think this is something Hannah will remember fondly for the rest of her life, as will Marshall and I. So that is worth the price of admission, as they say.
Hopefully, the stress of being with 20,000 Star Trek fans will be manageable for me. I lowered my dose of steroids almost two weeks ago, and then a virus rippled its way through our house, which I've done pretty well with – but it nonetheless causes additional stress on my body. So for the last week I've been pretty dang tired. But I hope I am coming out the other side now. I am just praying I'll have enough energy to outrun any particularly threatening looking Klingons, should it be necessary.
Hannah has decided to dress up as a Vulcan for the convention. I have been advised that this is called "cosplay," as in "costume role play."
Fascinating, as Mr. Spock would say.
Hannah would like Marshall to cosplay Jon Luc Picard, due to the obvious hairline similarities. I am not sure this will happen, but we shall see. (He is pretty much a pushover, too! Marshall, I mean, not Jon Luc.)
I, on the other hand, plan simply to be a redshirt. Hey, it's easy, and I get a new shirt in the deal. (And no, it's not because I plan to get downed by a phaser like most of the redshirts in the original series.). Every family needs a straight man – that will be my cosplay this weekend.
Wish me luck!