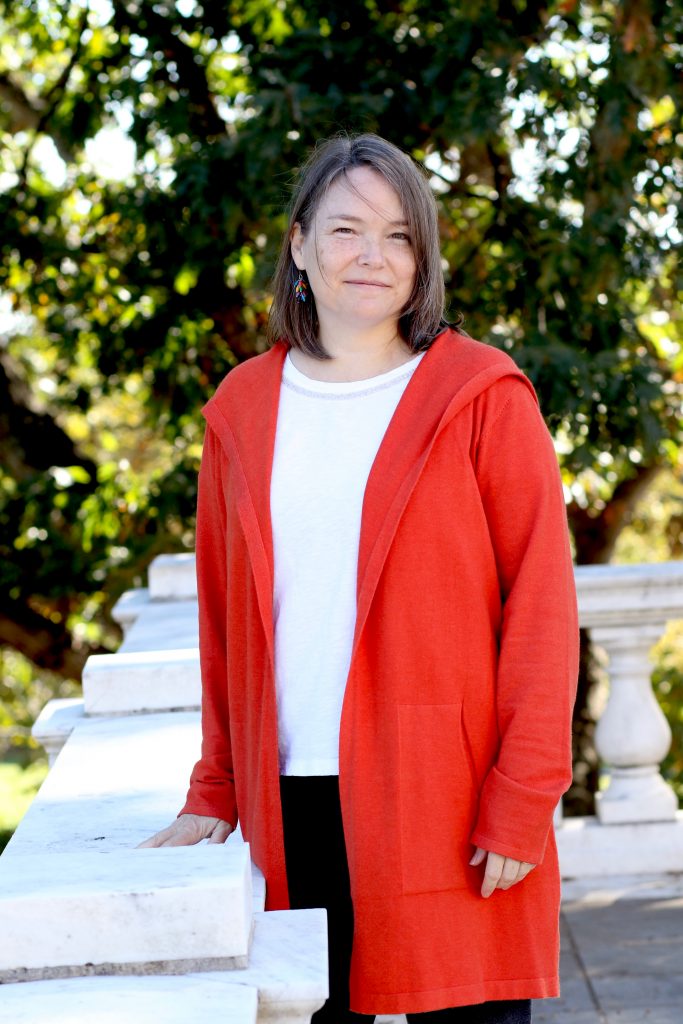 I haven't blogged in a long time.
Here's the reason I've been quiet: in the past six months I've been relishing my ability to live a pretty "normal" life. Until my most recent MRI about a month ago, I hadn't really been to the doctor for a good six months. In fact, I've been feeling pretty dang good since going on the ketogenic diet last November – it's totally changed my life, giving me enough energy to go from eight in the morning to ten (or even eleven) at night. No, I'm not the energizer bunny, but I've really been doing all right.
Of course, "normal" is relative term. How normal was I ever really? (This is a rhetorical question, in case you were wondering.) I've realized from the day I was diagnosed that my life would never go back it to the "normal" I had before brain cancer. Still, these last six months have felt so…close to normal.
So, I've been turning my face to the day, each day, living and loving the everyday things. The swirling cream clouds in my coffee. The dog throwing up in her crate. Helping Marshall out with projects in the office. Traveling to Boston to see my friend Kelly and interview an amazing man, Wesley Harris, about the book I'm still trying to write. Riding the Ferris wheel with dear Hannah at the Buckwheat Festival in West Virginia.
It's been so wonderful. Each day. So, rather than writing about it, I've just been enjoying it. Living it.
But now I'm back to blogging again, because I want to share what we found out after my most recent MRI at the end of September. It showed that my tumor is growing back. My oncologist says it's "minimal," which seems to be a word rather like "normal" in that no one really knows what it means. For my oncologist, it means I don't have to have surgery right now, because the growth is so small. It also means he wants to "wait and watch" for the next six months before starting chemo and/or radiation to see if it grows anymore. But he's also said this wouldn't be a bad time for me to get a second opinion.
The news was a huge surprise, and not in a good way, of course. I'm normally an optimist (not to be confused with an optometrist) and I'd been feeling really pretty good, so the MRI results snuck up on me. For a few days, it felt even harder than my original diagnosis, because when I was first diagnosed there was a sense of relief to know, finally, what I was dealing with. And then there was a huge sense of urgency leading towards surgery. There was something to do, a point to drive towards. I figured out what was in my control (sort of) – mostly changing my diet – and marched forward into my craniotomy and recovery.
This time, there's no urgency – it's "minimal" and "watch and wait." While there are a few tweaks I can make to my diet and medication, there's really not a lot I can change now. There's just, "go live your life and let us know if you develop any symptoms."
I'm not a big fan of my oncologist telling me to "go live my life" because for me it implies the added phrase "while you still can, poor dear." And yet, living my life is what I do and what I need and want to do every day. It is, technically, very good advice.  Just don't say it to me when you see me because it kind of hacks me off and I might respond with something supremely witty, like "Live this, Budley." Or worse, something not even remotely witty but awkwardly third-grade, like "Why don't you just go live YOUR life? Budley."
So, here's the deal: I've decided to get a second opinion at the Mayo Clinic in Rochester, Minnesota (hey, I can spell Minnesota! I did not know that.). I'm going on November 14thand I'm glad. They're rated #1 in neurology (shoot, had to use spell check for neurology) and #2 in cancer in the country. And they take my insurance, which, for better or worse, I've already maxed out in terms of out-of-pocket expenses for the third year running. So, the consultation will hopefully be "free."
I feel humbled to the point of tears that I have, this year at least, the financial resources to be able to travel to Mayo to get a second opinion. I am so grateful. And I am mindful of the many, many people who do not have such resources or adequate health insurance. I have never really asked "why me" as to why I have brain cancer – I'm not sure why, it's just not been a question for me.  But I do ask it with regard to having this extreme advantage of being able to get the best second opinion in the country. I guess the way I actually phrase the question in my head is "why not everyone?"
As a person with brain cancer I believe in universal health care.
Anyway, back to the real point of this post: with regard to this "minimal" tumor growth, I ask for your kind thoughts and prayers and thoughtful acts for all people you know who need them today, near and far. With all my heart I believe that in my own weakness and need there lies the greatest strength – the strength that happens when community rallies and becomes embodied and enlivened and we come to understand on a cellular level that we are all connected and "in this together." We all live. We all die. We all have physical and emotional pain and needs in between.
No one can live to the fullest alone or separate from the "other."  Through my illness, I have known what it means to be lifted by the hearts of others, strangers and friends alike. And while I would not have chosen to have cancer, the experience of this love and lifting is like nothing I've ever known and is wrapped in the beauty, mystery, and connection of life, the Universe, and Everything. Thank you for your part in this mystery we all share. Please keep those prayers coming.