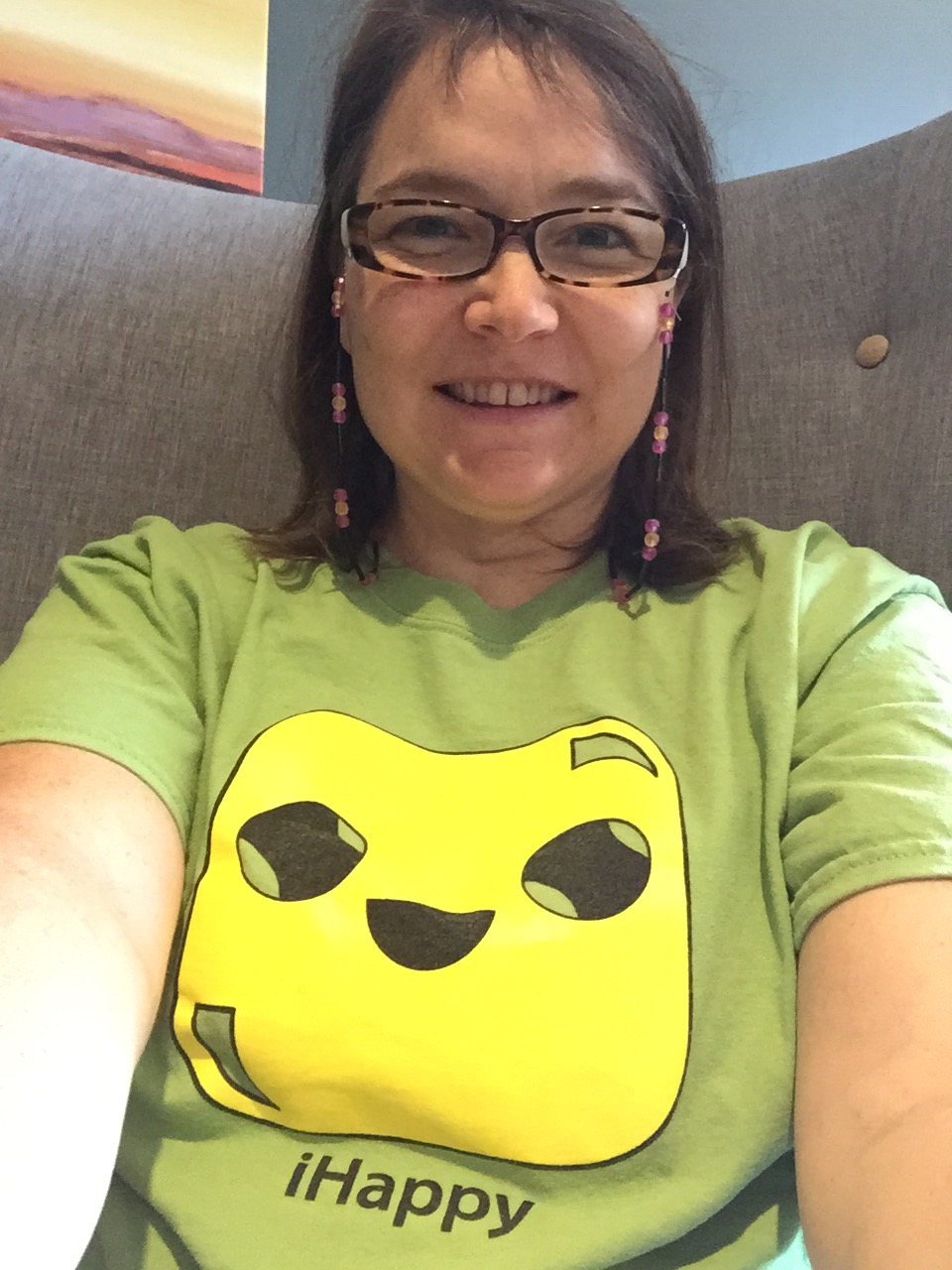 Happy Independence Day, a day late, from someone who is still pretty dang dependent on others. But that is changing, slowly.
Last week I went to see my oncologist to ask him to reduce my seizure medication (which I'd already reduced without permission – I am a bad patient, or bad at patience, or both!). After a good-natured but well-deserved scolding in which he reminded me that he needs to know exactly how much medicine I am taking at all times in case I happen to have a seizure, my awesome oncologist actually reduced my seizure medication even more! I love that man!
The result has been that in the past week I have A LOT more energy. I went from feeling like sitting on the couch all day to two back-to-back days at the gym where I walked a mile each day! Just call me Superfran!
My oncologist made me promise not to reduce my seizure medication further without talking to him first, and I agreed. He said I will need to be on the medicine another year and a half to allow my brain to heal up completely before we can reduce it further (the medicine, not my brain). Frankly, I am excited that we will eventually be able to try to reduce it completely – I wasn't sure that would even be a possibility. So I am feeling pretty happy about that!
Today, I saw my endocrinologist and tonight I get to reduce my steroid by 2.5 mg., going from 15 mg. to 12.5. I'll stay at that dose for three weeks and then reduce by another 2.5 mg., which will get rid of my evening dose completely. Then I will be on 10 mg until mid-September, when he will have me hold the entire dose for a day, take my blood, and see if my body is producing enough cortisol on its own to get off the stuff completely! This is a very exciting plan, and I know it is one that is subject to change without warning, but I am going with the most optimistic version of the steroid-tapering narrative. Why borrow worry if it's not necessary?
Independence from medicine – or at least from as many medicines as possible – is an exciting goal. It gives me something to focus on accomplishing, which is a good thing.
But here in about 12 days, I will, hopefully, gain back another kind of independence: my ability to drive. As of July 17th, it will be six months since I've been behind the wheel. That is a long time in our culture, and I am the first to admit that it has been life-changing. It has been hard not to be able to drive myself anywhere. From getting groceries into the house to getting me to doctors' appointments, I have been utterly dependent upon others to get me where I need to be. It has been hard at times to ask for help with this. Lucky for me, my parents live downstairs and they have been more than generous in offering to take me wherever I need to go, whenever I need to go there. Marshall, too, has taken time off from work to attend important appointments with me. It has been harder for me to ask friends – I know how busy people are, how busy I used to be, before my diagnosis. Friends have graciously and consistently offered to help – it's me that finds it hard and uncomfortable to ask.
What does this say about me? I'm not 100% sure. Maybe I don't want to bother people; maybe I don't want to risk feelings of rejection if someone can't do it when I need; maybe I am too prideful; or maybe I just need my Mommy and Daddy more right now than I'd like to admit. They are good people who would do – and who have done – anything for me. I hope I can be more like them someday.
On days when I've felt tired – which have been a lot of days since my surgery in February – I've not really wanted to drive all that much. It is a part of life that I've sort of just let go. At first, it bothered me more. I felt like a hostage in my own home. And it was hard not to be able to play the role of Mom's taxi. But gradually, I've become more content with my lot. I'm comfortable doing less, staying in, learning to rest when I need to – which is often. I actually think it has been a good example for our daughter, and an excellent lesson for me in what it means to chill out. So much so that when Mom asked me if I was excited to be able to drive again soon, I had to admit to myself that I am not exactly excited. Happy to have the flexibility, yes. Happy not to have to bother someone whenever I need to go somewhere, yes. But I have grown to appreciate some aspects of my own immobility, of my own dependence. I like the restfulness; I like learning to give my body what it needs; I like the slower pace, the relaxation, the absence of the hurried and harried feelings that come with being able to go anywhere you want, any time you want. I've loved the kindnesses of friends who have reached out, taken me out, and come to visit.
These are things I hope I will not lose and I hope I will not forget.