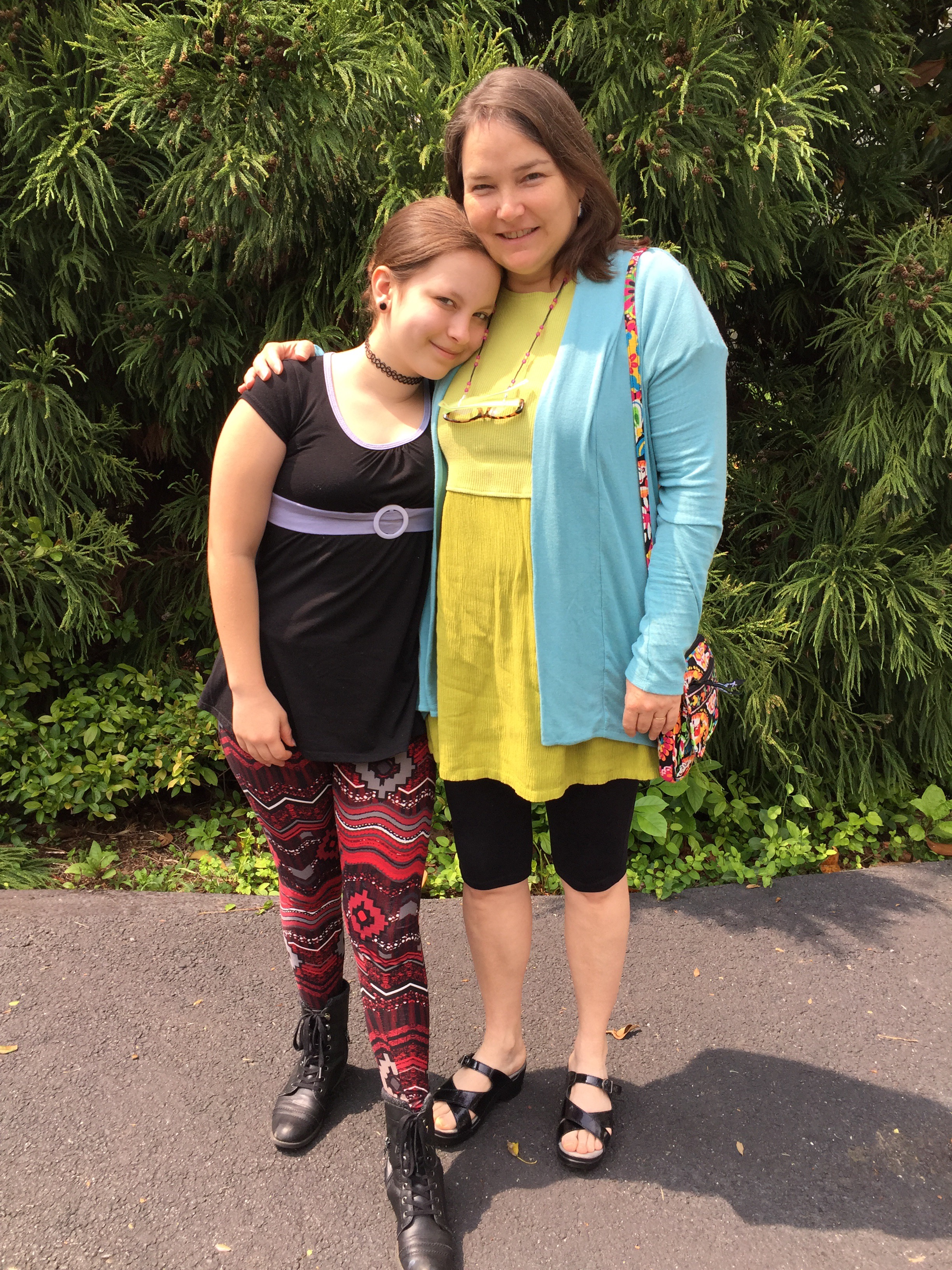 I'm the tall one, in case you couldn't tell!
Being this girl's mom is the best thing that's ever happened to me. I thank God for her everyday.
This Mother's Day we all went out with Mom and Dad to brunch.  Towards the end of our meal I had another little episode of feeling bad.  My muscles felt like they were going rigid, especially in my stomach and face. It was difficult to smile – my cheek muscles became very weak.  We went home and I crawled into bed and slept for several hours. I still felt tired when I got up, but then felt progressively better.  I am not quite sure what happened.
My first instinct was to be scared.  It is such a weird feeling to lose full control of my muscles and get so suddenly exhausted. Definitely not normal. On the other hand, I tried to take solice in the fact that I'd just been evaluated in the emergency room a few days ago.  Still, I'd been on antibiotics for almost four whole days by the time this happened. If the problem was a simple infection, wouldn't the antibiotics have gotten it pretty much under control?
I don't know.  My goal right now is to stay calm and believe I am getting better, stay on my medication, and try to ride this thing out until Wednesday, when I go back to the hospital for my first follow up visit with my oncologist.  I'll have functional MRI, and maybe my oncologist will be able to offer a more comprehensive explanation of what is going on.
Or maybe, I'll just be all well by then and we can just chit chat about summer vacation.