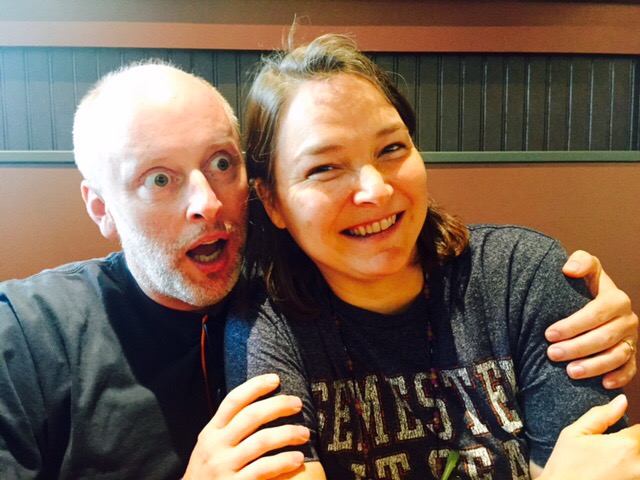 Well, it has been awhile since I posted last. It's because, as of July 17th, I've been allowed to drive again! Oddly enough, I wasn't biting at the bit to get back at it. The break, while often majorly inconvenient, also had its own special, slow-downy charm about it. In many ways, not being able to drive was very relaxing. But at other times I felt a bit like a hostage in my own house.
I may have mentioned this before, but the technical, mechanical aspect of driving came back the moment I sat back down behind the wheel. It was just like riding a bike. But the energy and focus it took the first two days was tremendous. I was utterly exhausted after my first few excursions. But by the third day my body seemed to be used to the drill. I had more energy and continued to feel better and better.
My return to the road came none too soon as a taxi driver was needed to take Hannah to and from theater camp for three weeks.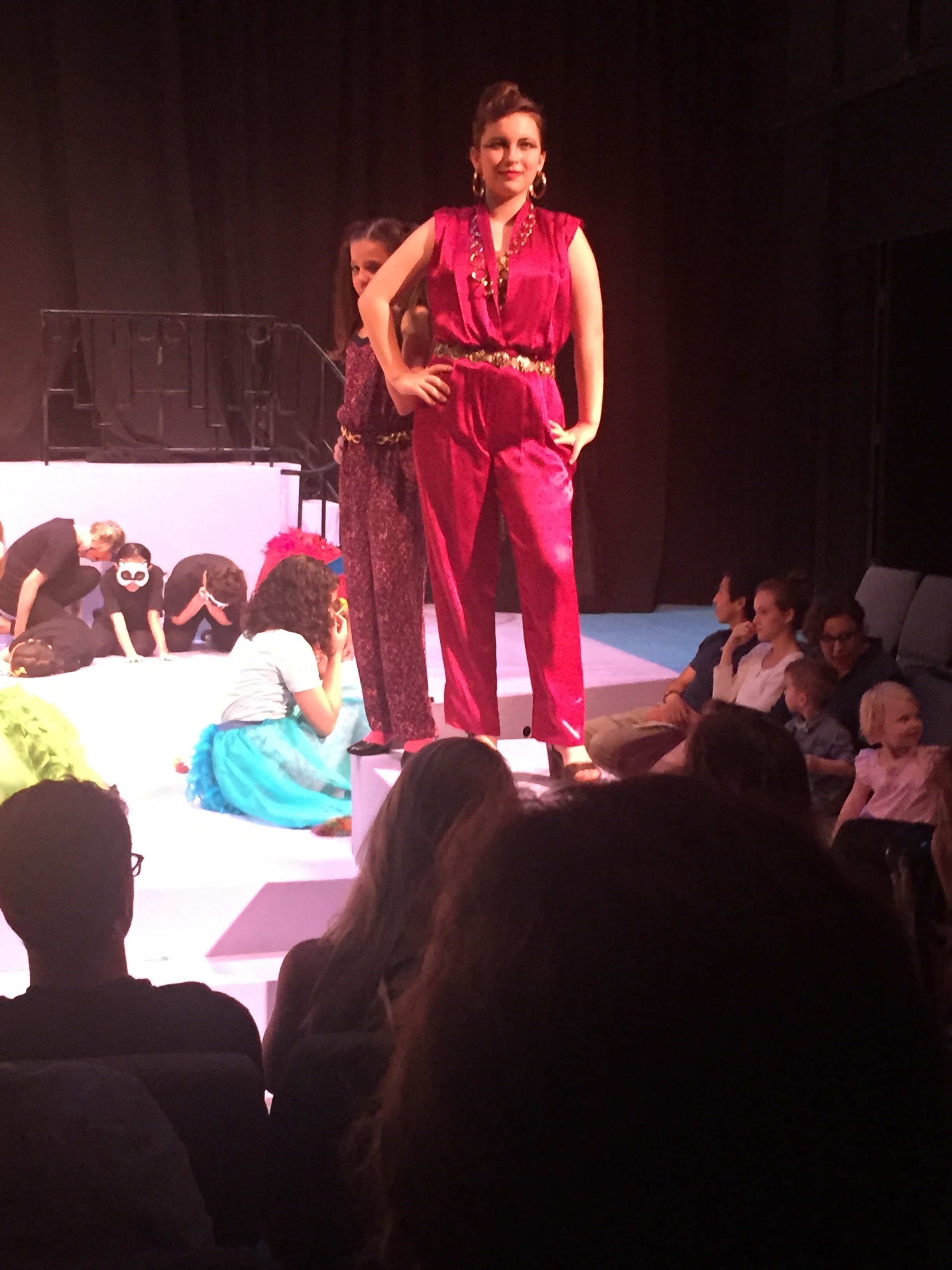 Suddenly, it felt like I'd gone from 0 to 60 in nothing flat. My days were so busy, even when I did nothing else at all! There were a couple of days where I needed a substitute driver because I was tired, but gradually my stamina increased and I was able to add additional appointments and exercise during the day. I also started working a little bit in Marshall's office – helping out with marketing. Finally, last week there came a day where I was out of the house from 9 in the morning until 8 at night! And there was another night when I stayed up until midnight to watch the women's gymnasts compete for the gold. These things would have been physically impossible for me a month ago.
So to celebrate, when Hannah went away to sleep away camp last week, Marshall and I took a little overnight trip to go visit our good friends, the Benedictine Sisters at Bristow. They have been so kind and inspiring as they've prayed me through my adventures of the last eight months, and as always, their love, welcoming, and hospitality this past weekend was so warm and generous. It was great to see them!
And then, yesterday, after Hannah came home, we had an unexpected but absolutely fun and fantastic visit from our good friend, John Re. He is cooler than Marshall and I are, so he makes us look cool! Or as cool as we get, at least.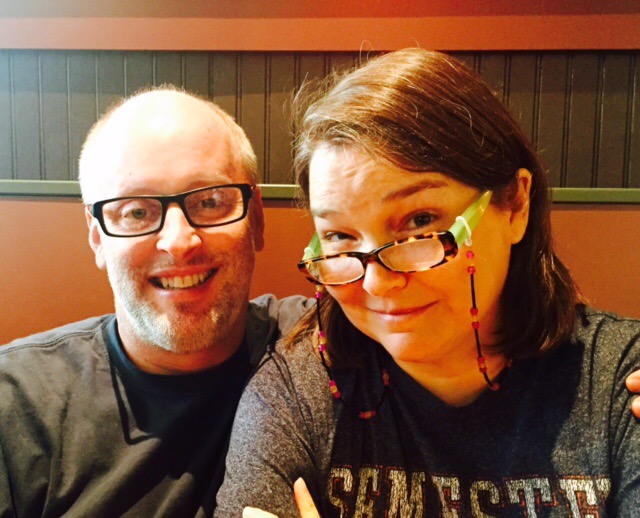 So, tomorrow. Tomorrow I get my second follow up MRI to see how my brain is doing and to see if there is any visible sign of tumor regrowth.
I have been fairly calm and composed through many of my ordeals in the last several months, but I don't mind telling you that these MRIs are scary for me. They are a big deal and convey important and potentially life-changing information each time. I'm glad the doctors are following me so closely, but it's not easy to get all geared up for something so major so often. I know I am not saying anything new here, especially for people who have had health issues that need to be monitored closely. I guess I am just saying that I haven't quite figured out how to deal with the whole "scanxiety" thing on such a regular basis yet. Just as life starts approaching normal again, suddenly it's not.
I actually started feeling worried about this MRI a month ago, which was kind of early. Spending one-third of my time worried isn't the way I want to go about this. As usual, I've turned to meditation/centering prayer to help me try to back off and let go. Very little of this is in my control; I need to keep this fact constantly in front of me and learn to stay comfortable with uncertainty. It is both a precarious and a creative, life-giving space. It takes a lot of effort and a lot of grace to find it and stay in it.
This past week has actually been a lot better. Today I feel like I am fighting off a cold, so I've been too tired to be too worried. Plus, there are some very hopeful signs that the MRI results will be good. The tightness in the right side of my body that I've dealt with for so long is continuing to respond well to physical and massage therapy. I am moving better; things seem to be healing. I think this is a good sign that my brain is healing, too. But I have had some headaches, and have seemed to be a little more forgetful lately. Or maybe I was forgetful before, but now I am just noticing it more? Hard to tell.
My hope is that there is no tumor regrowth so I don't have to have chemo or radiation. I don't feel strong enough to handle those right now. Honestly, I'd like to continue to coast for awhile and just continue feeling better and stronger. Feeling better and stronger is so great. I like it! I'd also like to get off the steroids completely before having to deal with any other medicines.
But again, this is not something I control. So I will try to be open to the moment as it unfolds, and embrace all that it has for me. This is my path. Let me really walk it.