Before I was diagnosed with brain cancer, our family had planned a Disney Cruise vacation. Before my surgery, my doctors told me I'd need chemo and radiation so we thought we'd have to cancel our cruise.
But with all the good news following my surgery, the doctors have said I can go!
We were planning to drive to Port Canaveral to make the trip cheaper (the Cruise itself was "free" since we are Disney Vacation Club members, thanks to a gift many years ago from my parents) but now the drive would be pretty difficult for me, so yesterday we flew to Orlando. I have to admit, the traveling was a little exhausting, but I made it – and slept well last night!
And now we are waiting to board the ship for a cruise to the Caribbean! Hard to believe!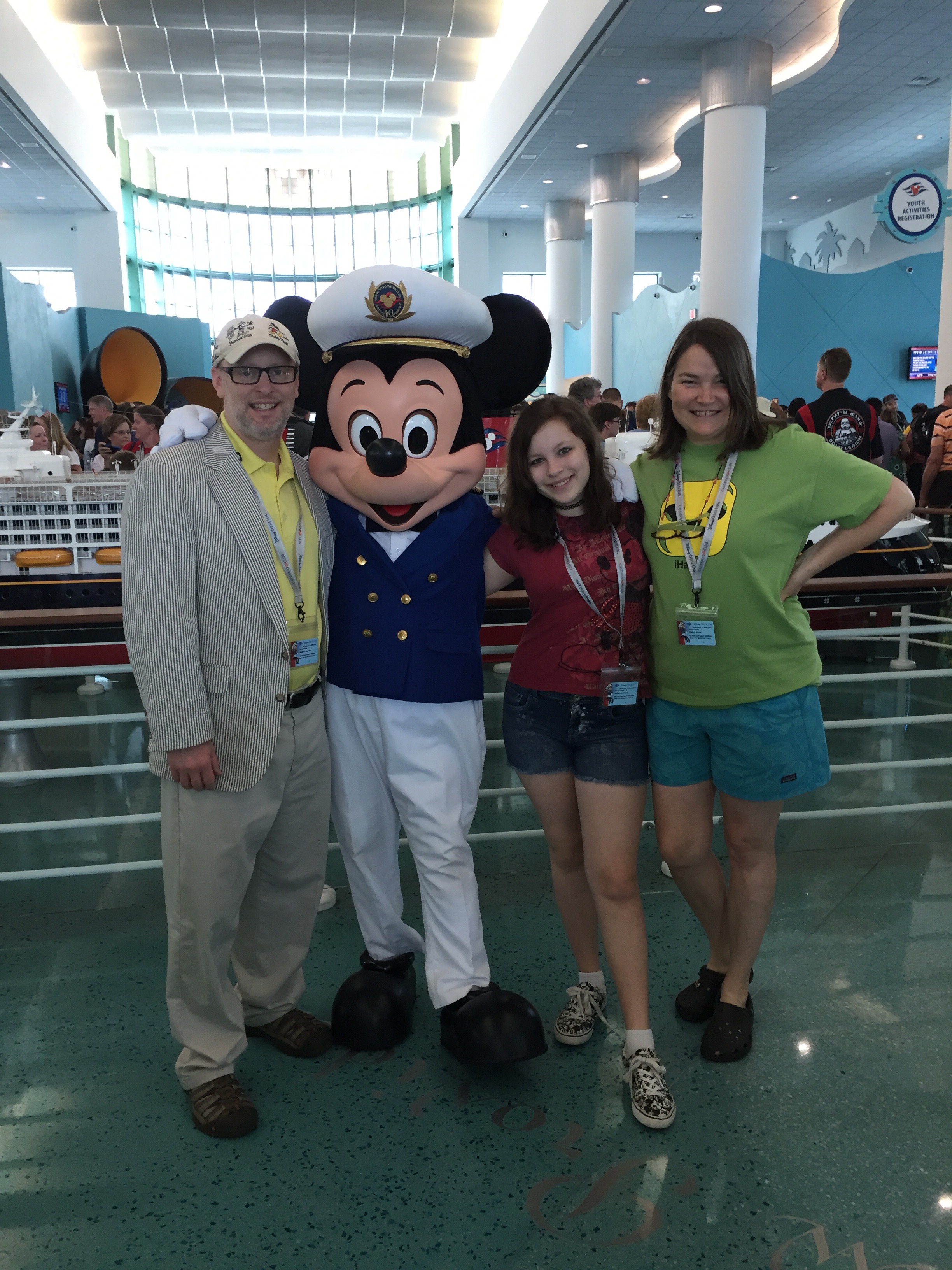 Grandma and Grandpa are with us, too!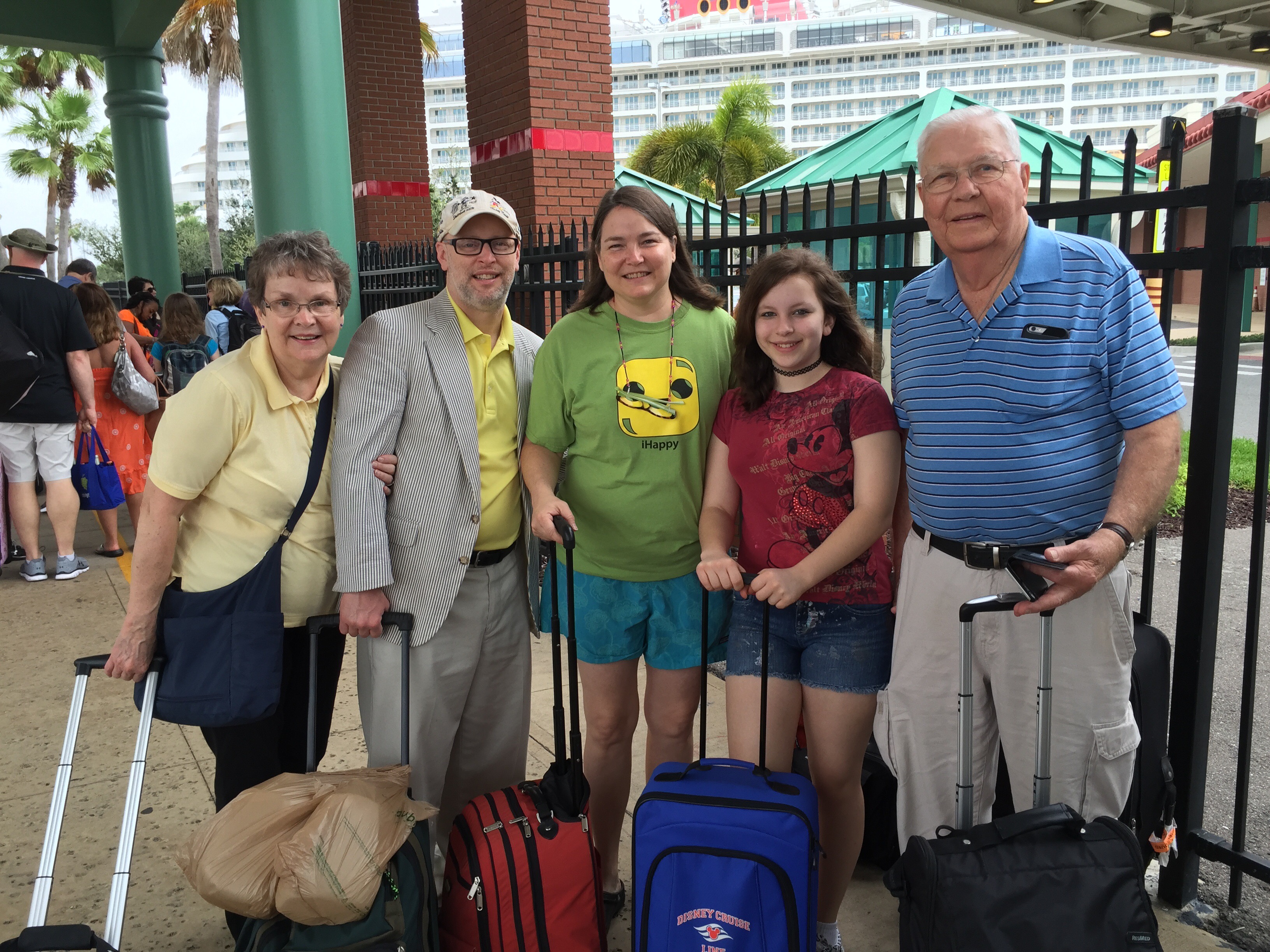 Please send good thoughts for safe and healthy travels. See you when we get back!