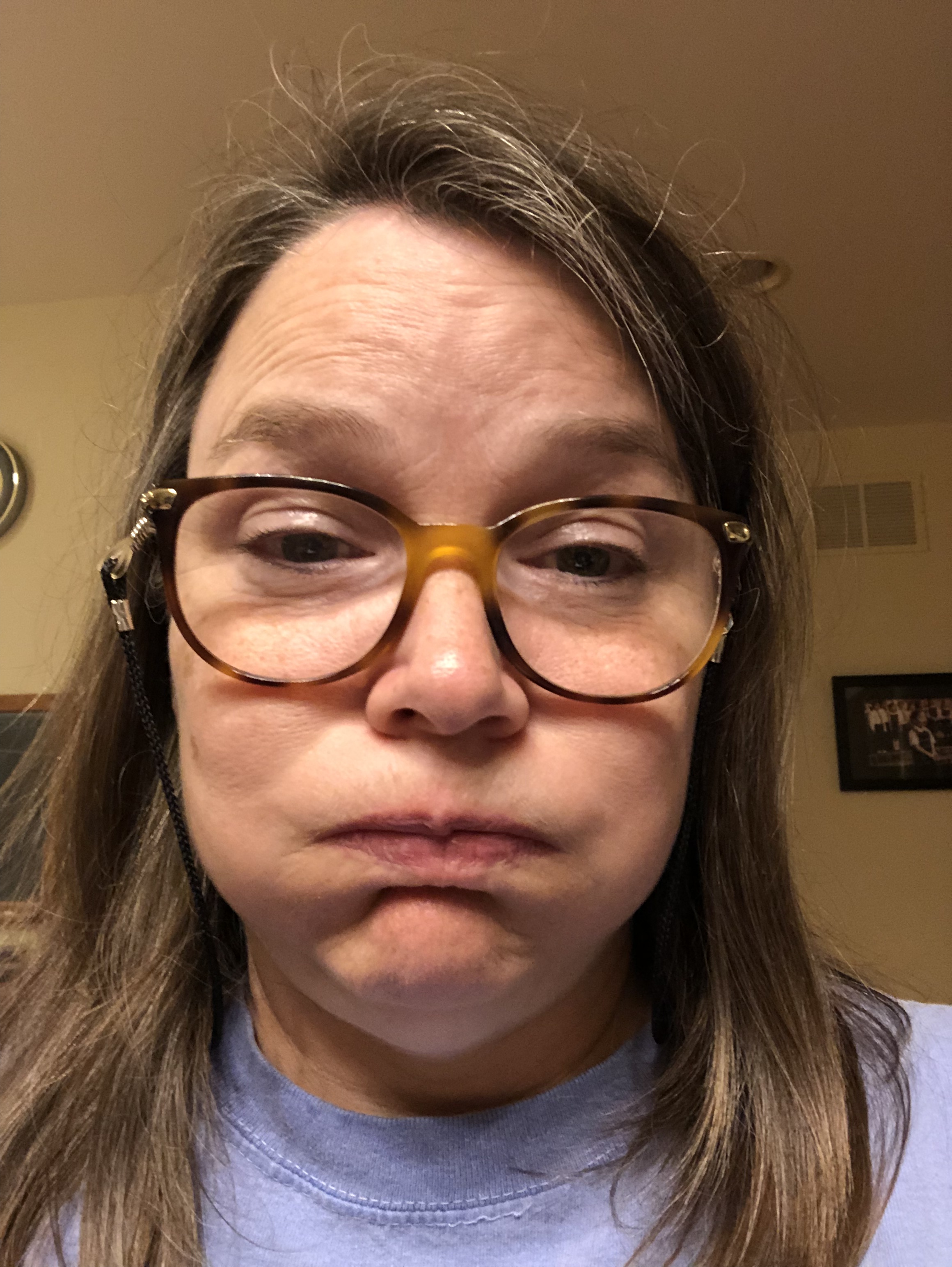 Well, sadly, my gut was wrong.
My oncologist says my brain cancer is growing back.
We will have to decide on a course of treatment in the next few weeks, which probably (hopefully) won't start until the first of the year to allow us to take a couple of trips we already have planned (including a trip celebrating Marshall's and my 30th wedding anniversary in October).
The doctor says there are four possibilities for treatment:
Do nothing
Have another surgery
Have radiation + chemo
Have chemo by itself
Doing nothing (at least for very long) probably isn't the best idea at this point because it's very likely the tumor will keep growing. That would probably have the worst result.
Surgery is always risky, and we're not even sure it's an option until we talk to the surgeon (probably on Tuesday). While it could potentially remove a lot of cancer cells, the tumor is very near my language area, which could be damaged and cause me to lose some of my speaking/verbal expression abilities. We'll have to see what the surgeon has to say.
Radiation destroys most of the cancer and keeps it from progressing again for awhile, but it also keeps killing off more and more brain tissue forever after, causing continuing cognitive decline and endocrine problems.
Chemo may not do enough on its own and has lots of side effects. It can also cause the disease to "upgrade" to a worse form of cancer. It helps some people with my kind of tumor. Others, not so much. It's really not possible to predict ahead of time.
Choosing a course of treatment is an exercise in balancing quantity of life (how long I'll live) with quality of life (cognition and side effects). But the "gold standard" for treating this kind of cancer is subject to much debate in the medical community. Radiation and chemo after surgery (or in my case, after a second surgery) seems to maximize overall outcome, but comes with serious consequences if the person lives 15 or 20 years, because the radiation keeps killing off more and more parts of the brain, affecting cognition and personalty.
I'm feeling overwhelmed by having to make this decision. It has such far-reaching consequences.
What do I care about most?
Do I value quality or quantity of life more? Do I want to be able to think clearly and retain my personality for as long as possible and perhaps live a shorter amount of time or do I want to go for the possibility of meeting my potential grandchildren?
Expressing myself is so important to me. Writing – being able to voice my opinions and coax my thoughts into form – is such a big part of my life and my process of living. Surgery and radiation both significantly threaten this part of me. Doing nothing isn't really a long-term option. Does that just leave me with choosing chemo and hoping for the best?
But what if I opt for chemo and it doesn't work? Or what if it pushes my cancer to a higher grade?
I think the Mayo Clinic doctor I visited for a second opinion last November would tell me to get surgery, then do radiation and chemo. That would give me the best chance of living for the longest amount of time. But what kind of life would that be?
The problem is, no tumor and no person is alike and it's impossible to predict with any accuracy what the result of a particular course of action will be. We can play the odds, but when the dice roll against YOU, the odds don't maintain any real significance.
I have to figure out how to make this choice. And feel comfortable with it.
I am sad tonight. And so very, very tired.
I am going to go to sleep. Hopefully, it will feel a little better in the morning.
Please keep me in your thoughts and prayers. If I know one thing, it's that I cannot do this alone.