April 20th was my birthday!
I turned 49.  I don't know if all people who have cancer feel this way, but I was certainly happy to be able to celebrate another birthday this year.  But I have to admit, it did make me look at the day a little more wistfully, a little more philosophically, than usual.
I appreciate the opportunity to get older.
I have always abhorred TV commercials and magazine advertisements that play to women who have been told their whole lives (by similar commercials and ads) that they need to look young forever.  This is utter horse hockey (shout out to Col. Potter from M*A*S*H for that catch phrase), and it's about time that we women band together to tell the big corporations, magazines, and each other that this kind of message doesn't play in Peoria.  Or anywhere.  You can have your plumping face cream.  I don't want it.
This year, I am grateful for the chance to not only get older, but to look older, too. [pullquote align="left" cite="" link="" color="" class="" size=""]I've earned these wrinkles through all the years of laughing and crying and living that I've done, and I wouldn't be me without them. [/pullquote]
So don't try to take them away from me.  I consider them to be badges of wisdom that I've gained during my journey.  (Although, thanks to the steroids, they are so puffed out you can't see them right now – but they'll be back!)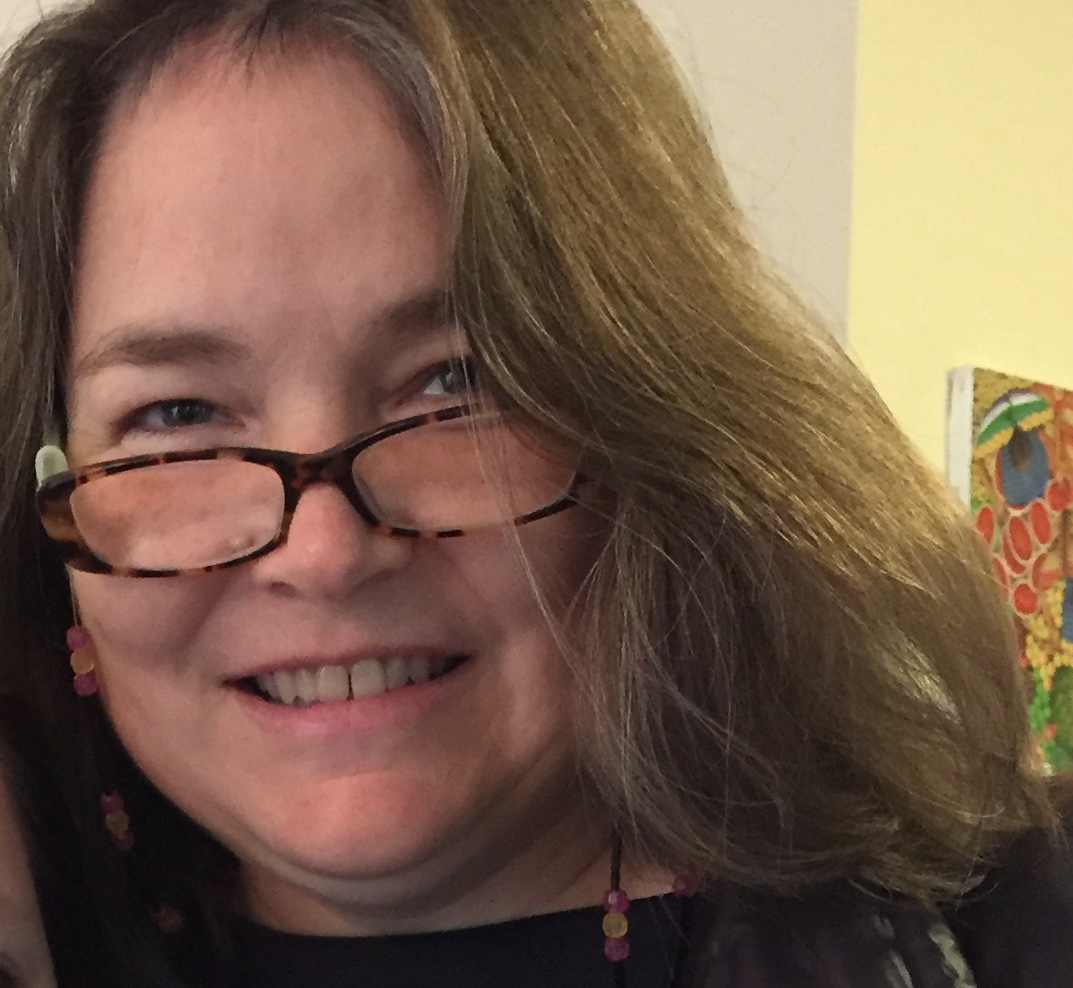 So since I obviously didn't want face cream for my 49th birthday present, what did I ask for?
An electric scooter!  I can't drive for at least another three months, so I've decided I'm going to do a little "scooting" instead.
Hopefully, my scooter will let me get to the downtown mall without tiring me out too much.  It will also get me to Fresh Market taking the sidewalk all the way – so I can buy groceries!  And it will get me to the gym, once I feel a little better and can exercise again.  Ah, to be mobile once more….
Frankly, this year I feel like the more fun I can pack into my life, the better.  Maybe that's something different about this birthday, too.
A different kind of cake this year.
Practically every year of my life I have asked for a red velvet cake for my birthday.  My mom has a recipe for it that is absolutely out of this world.  But this year, I had to be gluten free.  And I didn't really want to tax my body with the red dye that usually goes into making it.  So Marshall agreed to make the cake with a gluten-free flour, and he didn't use the red dye.  Mom made the butter cream icing (which is really tricky) – and it turned out looking different (it was a light cocoa color instead of bright red), but still tasting great.  Hey, I was just happy to be eating cake!
Sorry I don't have a picture of it…in this family, cake goes fast!
I couldn't help but wonder this year how many more birthdays I might have.
I guess this is a normal question as we get older.  It's probably an especially normal question for people who are living with cancer.  But it's probably not an especially helpful question. Because the answer, of course, is that I really don't know.  None of us do, really.
So I'm not going to try to count the number of candles on my future birthday cakes.  Instead, I'm going to try to be a candle.  Every day, in some way – big or small.
For sure, the greatest birthday gift this year is my life.  And I recognize that having access to fantastic health care at the University of Virginia has a lot to do with this gift.  So my way of being a candle today is to help give the gift of health care to others who need it.  
Before I was diagnosed, I was hoping our family would go to Uganda this year or next.  Our parish priest was born and raised there, and he'd asked me to help him plan a trip for interested people from our parish.  The goal was to bring some sort of assistance to his home village and the surrounding villages.
Maybe I'll go to Uganda in the future, but it won't be this year since I'm still recovering from my surgery.  But that doesn't mean I still can't connect.   So I've teamed up with a couple of organizations who are training Ugandan women to become Community Health Promoters – please check out my page here, and donate a couple of dollars if you feel so moved.  I've donated $50 – a dollar for each of my 49 years, plus one to grow on.
Happy birthday to me!