I am behind in posting about the stops on our trip. To be completely candid, I just can't keep up.
The trip has been fantastic – we have seen and done so many things together as a family – but it's also been physically challenging for me. I haven't made things any easier by going wayyy off my all-organic, ketogenic, gluten-free diet. The Southwest cuisine (and its homemade tortillas!) were just too tempting. We've been sampling some terrific Diners, Drive-Ins, and Dives places as recommended by Guy Fieri and – wow – has it been delicious! I'm glad I went off my diet. 
But I've recently paid the price. I can have a few carbs here and there – I'm supposed to stay under 20 a day for therapeutic purposes – but at Disneyland I broke down and had two-thirds of a banana split. My body pretty much went into shock. I couldn't move for a couple hours I was so tired. It was awful.
A couple of days later I thought it would be okay if I ate some wonderfully ripe mangos and pineapple that we picked up from a roadside stand (it's fruit, right? It's supposed to be good for you!) Oh my goodness – the taste! So sweet! We get nothing like it in Virginia. But the same thing happened. After just a few pieces, I felt so tired and ill. We had to stop early and camp.
Hopefully, I've learned my lesson – I am trying to stay much more keto now. Happily, we have discovered the In-and-Out Burger, which is a west coast chain with outrageously delicious burgers that I can get keto-style, wrapped in iceberg lettuce. Yum. Hopefully, my energy and digestive system will return to normal soon.
Right now, we are on our way from Yosemite National Park to San Francisco to visit our dear friends from college, Grace Han McMahon, Ted Hollifield, and his husband, Scott. We are so excited to see them!
#          #          #          #
Here are a few pictures from our time at Yosemite. I was able to get a rare, last-minute reservation to camp overnight in the park at Wawona Campground – right by a river. Beautiful.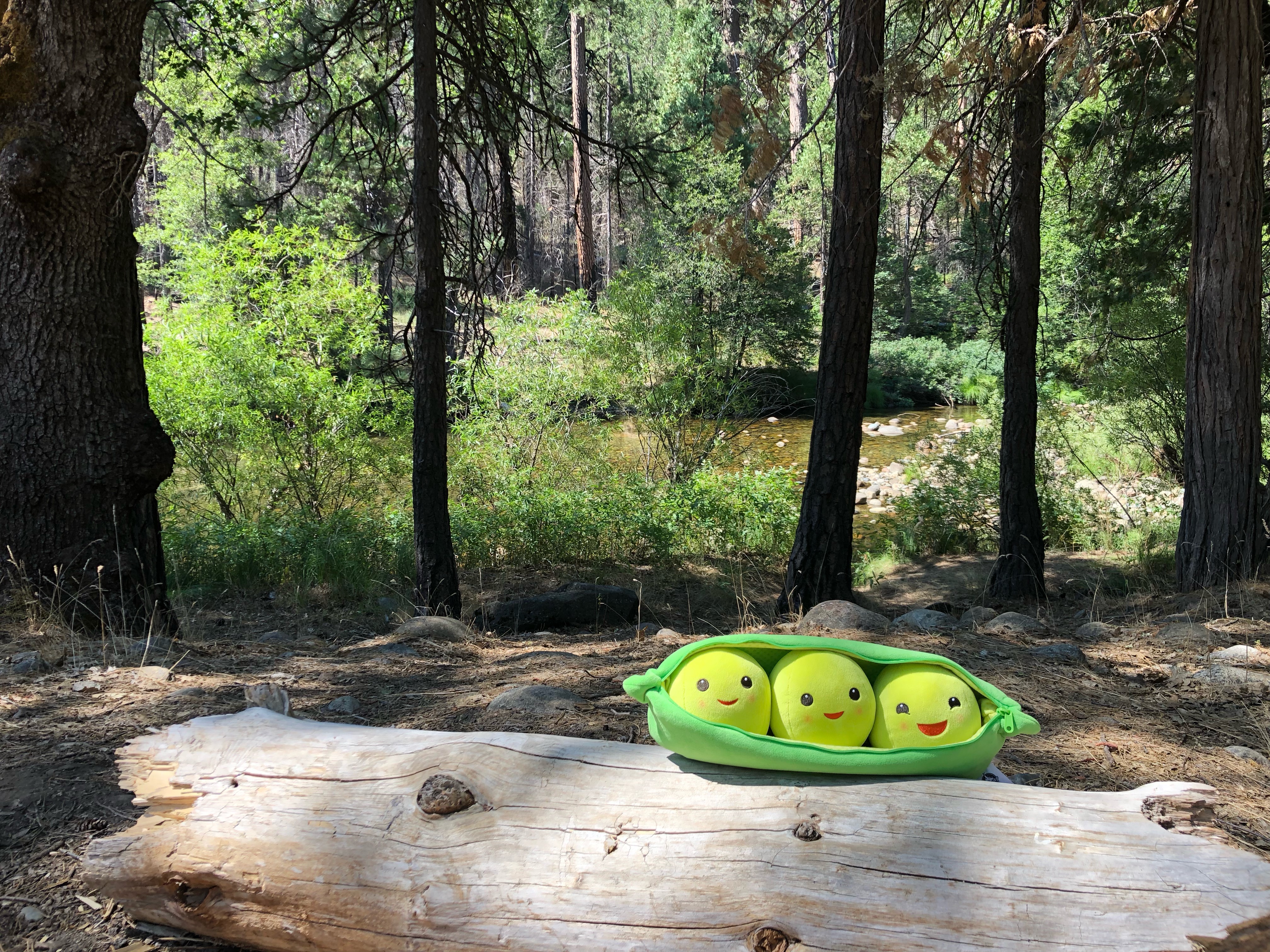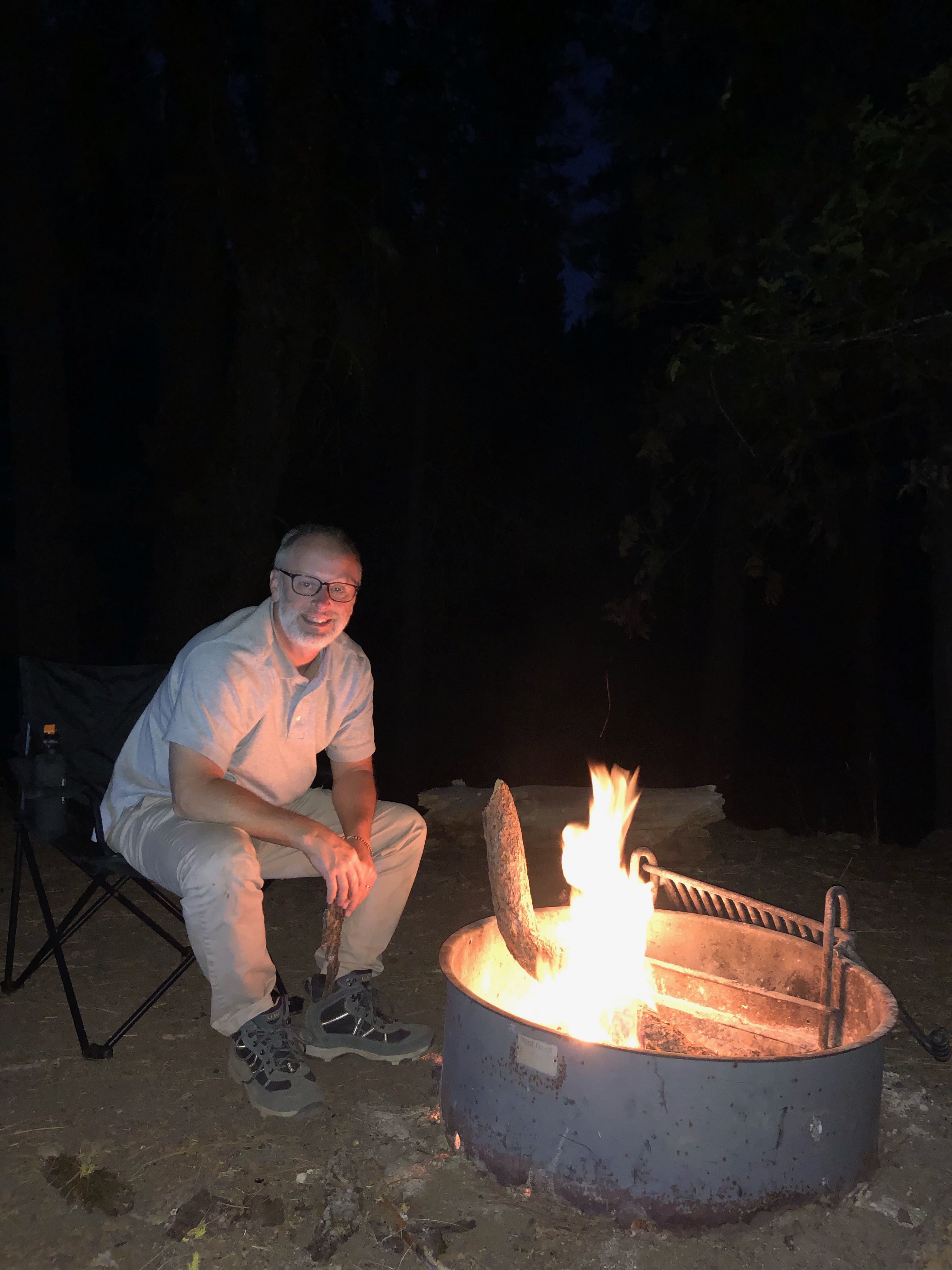 Yesterday, a park ranger was kind enough to give me a temporary disability sticker so I didn't have to walk the four-mile round trip hike to see the Grizzly Giant, a 3000 year-old sequoia. (Walking the two mile round trip from disability parking to the tree was pretty tough for me, but I am proud to say I made it! See the pictures below for the proof!)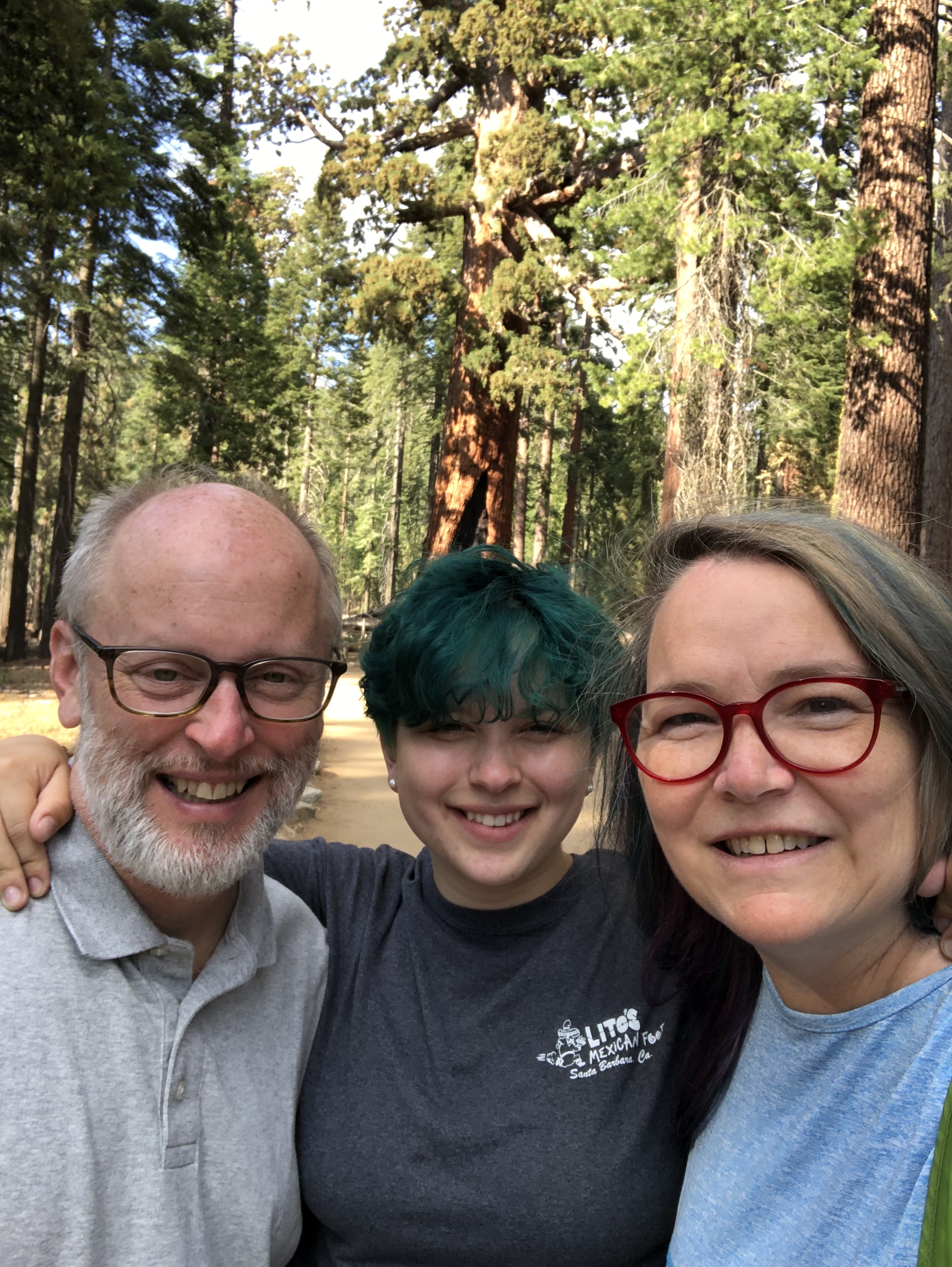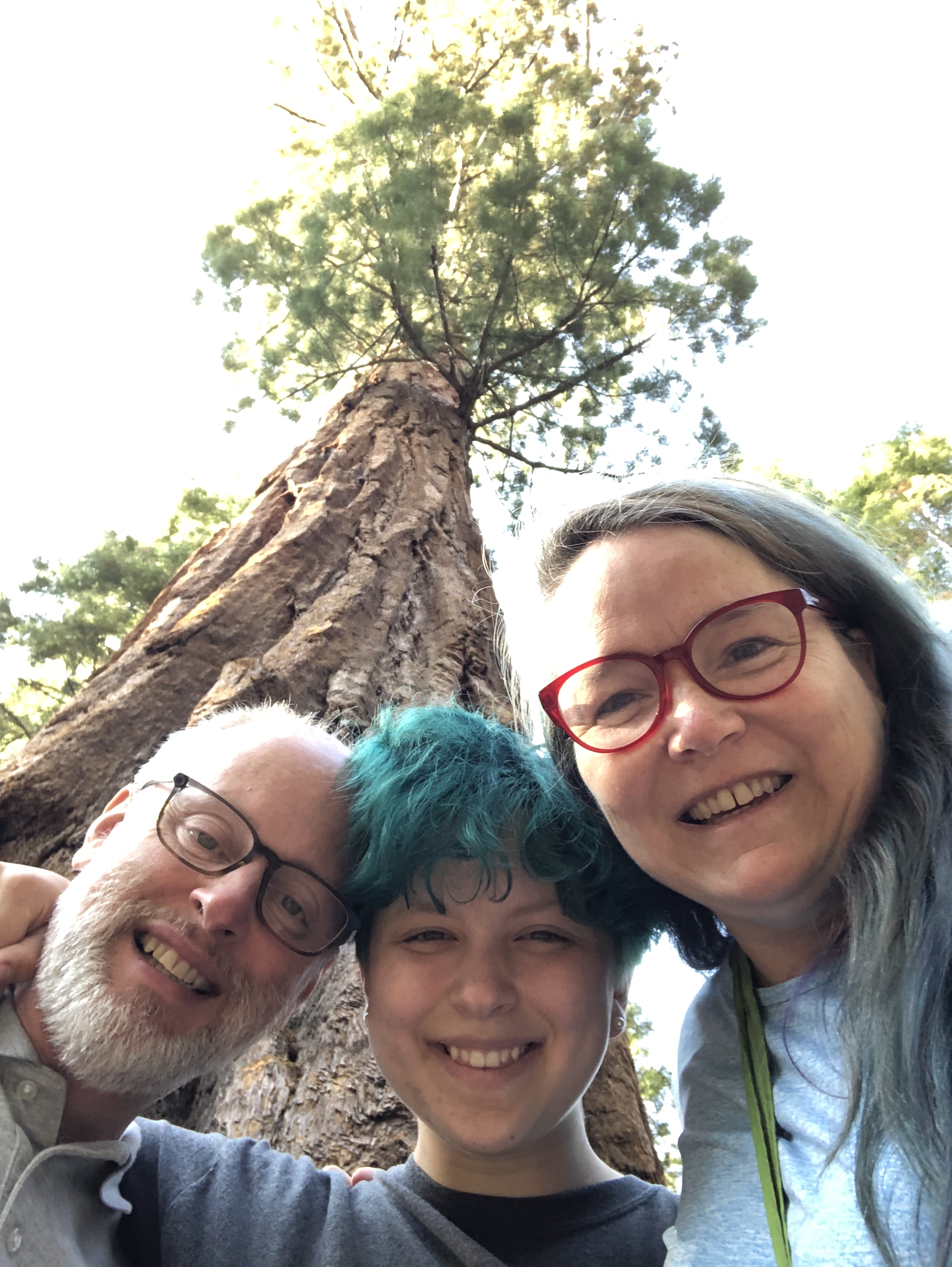 I'd seen the Grizzly Giant before with Marshall when we drove cross-country after we'd graduated from law school in 1994. I enjoyed it on that trip, but my enjoyment was more glib, more superficial. This trip was different. I was greatly moved to be there, realizing in more exquisite and excruciating depth how my own time and space must kneel before the Giant. Life is short, yes. But…my life is short is a very different statement. I felt the shortness of my life there. And, strangely, I was grateful. Not for the shortness of my life, but for the enormity of the life of the great tree. The Great Tree. Gratitude overwhelmed me.
On the ride up to the tree, I'd been brought to tears by the kindness of the park ranger. I'd asked him for the disability pass, telling him about my cancer. Disability passes are not something I usually ask for, mostly because I can, for the most part, do whatever I want to do, within a certain very reasonable range.  But after my banana split and sweet fruit experiences in the several days before we arrived at Yosemite, there was absolutely no way I could have walked the four miles to disability parking and then the additional two mile round trip to see the Grizzly Giant. The need to ask was humbling and stood in stark comparison to the last time I visited the park, when I was 27 and had my whole life ahead of me. The kindness in the park ranger's eyes is something I will never forget. He told me his mom has cancer, too, and I could see the pleasure and tenderness in his face, to do this kindness for me.  The connection I felt to him in that moment was a tangible thing. More real than my own hand, than my own brain.
In those moments at Yosemite, I felt grateful for my journey – truly grateful for all of it, even for my cancer. So often, I see my cancer through the lens of the burden it places, daily, on my family. But in that moment, briefly, I saw Hannah in the park ranger's eyes – what my cancer might do for her, what it might give – and is starting to give, even now – to her heart…something that is wondrously, gorgeously good – an understanding, a desire and ability to be a well of kindness for a stranger in need; a tenderness that is, miraculously and inexplicability, birthed in the terrible experience of deep pain.