They told me that my last EEG was slightly off.
My first response to this news was, frankly, to be a bit offended. What do you mean my brain is "slightly off"?  How judgmental of you, Medical Establishment. You're not exactly the epitome of normality either, I want you to know.
Actually, "slightly off" wasn't the technical phrase they used. The technical phrase was something to the effect that I had a couple "spike and slow curve" weirdnesses ("weirdnesses" is the technical term) on my EEG reading. This could be a sign of seizure activity in my brain. Or it could just be a result of the fact that I had an eight hour major brain surgery and now have the scars to prove it. My oncologist wants to know which it is before attempting to lower my seizure meds, so he wants to do another EEG – when I am sleep deprived.
So, I am "sleep deprived" as I write this, having stayed up all night long in order to put me in this fatigued state. We'll be heading to UVA Hospital shortly to have a second  EEG, so the Medical Establishment can taunt my brain a second time.
My mind seems to be grasping at movie clips.  How Abbey Normal of me.
Frankly, my hit-brain-drop-out-mouth filter is not fitting particularly tightly in this sleep-deprived state (but when did it ever?), so I will tell you in no uncertain terms that I am resentful of having to be sleep deprived. Why? Because I have brain cancer, for Pete's sake, not to mention secondary adrenal insufficiency, and for the past month I've also had an infection that has made my energy so low that we could not travel out of Cville for Christmas and I could hardly get out of bed many days to boot.  That's why I've not been blogging for the last six weeks or so. I've felt horrible and it has been a crazy-making kind of frustrating.  So there you have it.
Someone, please tell the Medical Establishment that with all I've been through, I am not the kind of person you want to deprive of sleep. I might slip and say something that will not be appreciated. By anyone. Something like: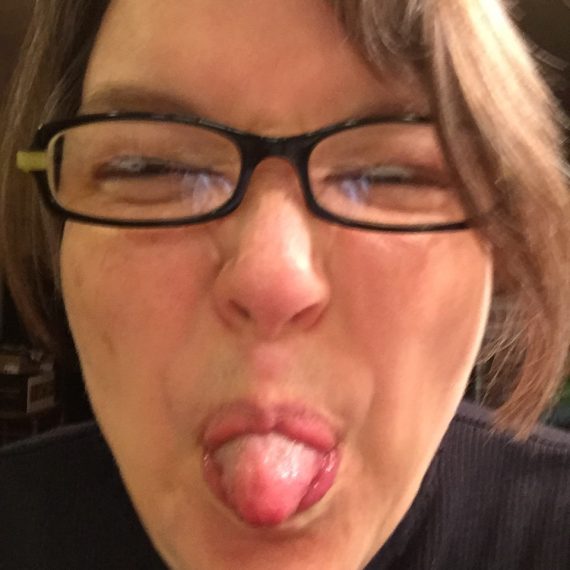 This is going downhill fast.
Actually, the positive news is that I've been feeling better this past week, with more energy, so something must be going in the right direction. I'm still not feeling well enough to exercise, but hopefully that will come soon enough…if I don't get sick from staying up all night tonight.  And if I don't get in trouble for having no filter.
Wish me luck!