Here I am at UVA's Women's game vs. Clemson! Score is 29-23 right now with UVA up by 3 with 45 seconds to go in the first half.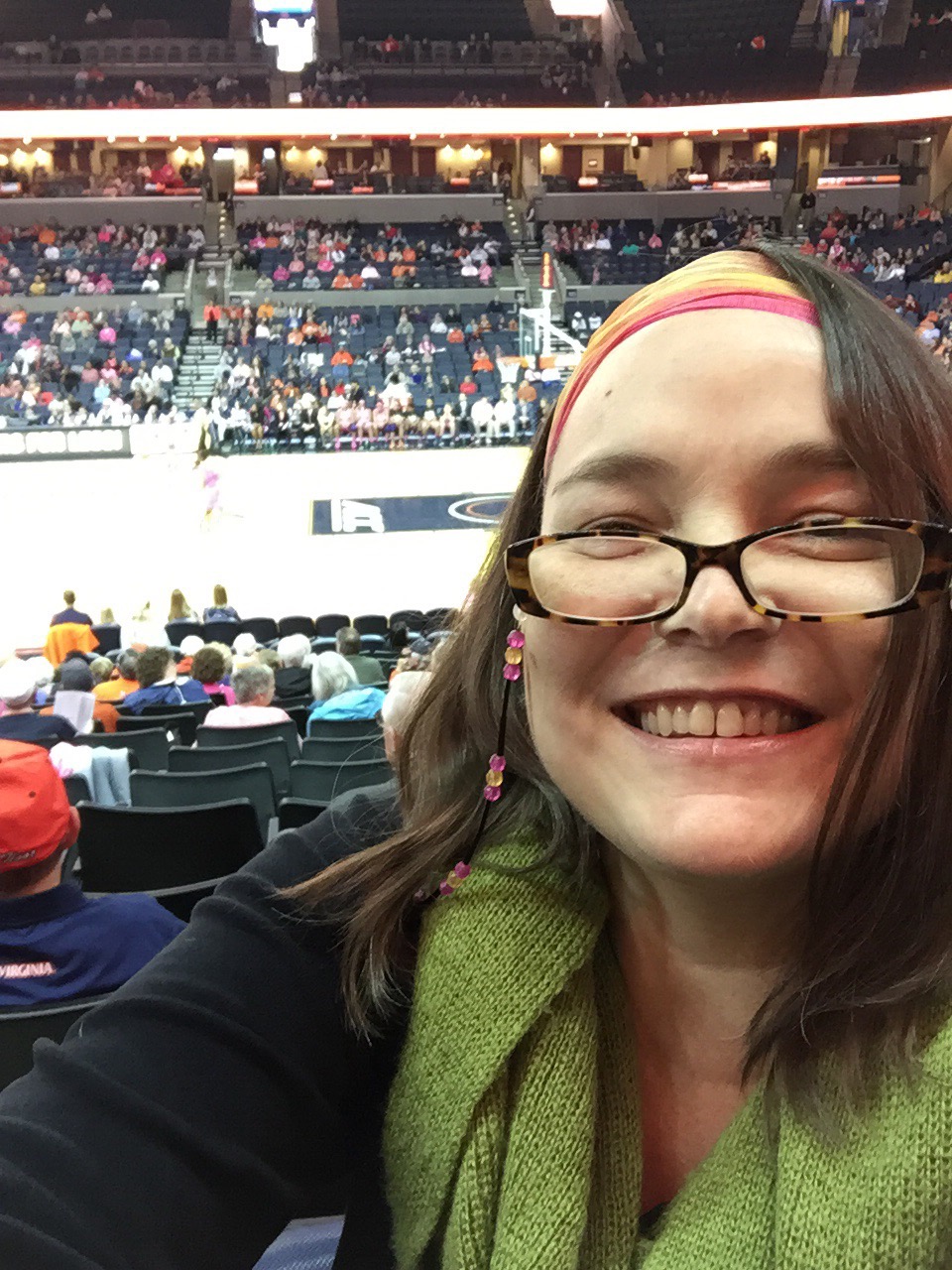 Here's a picture of me and Hannah: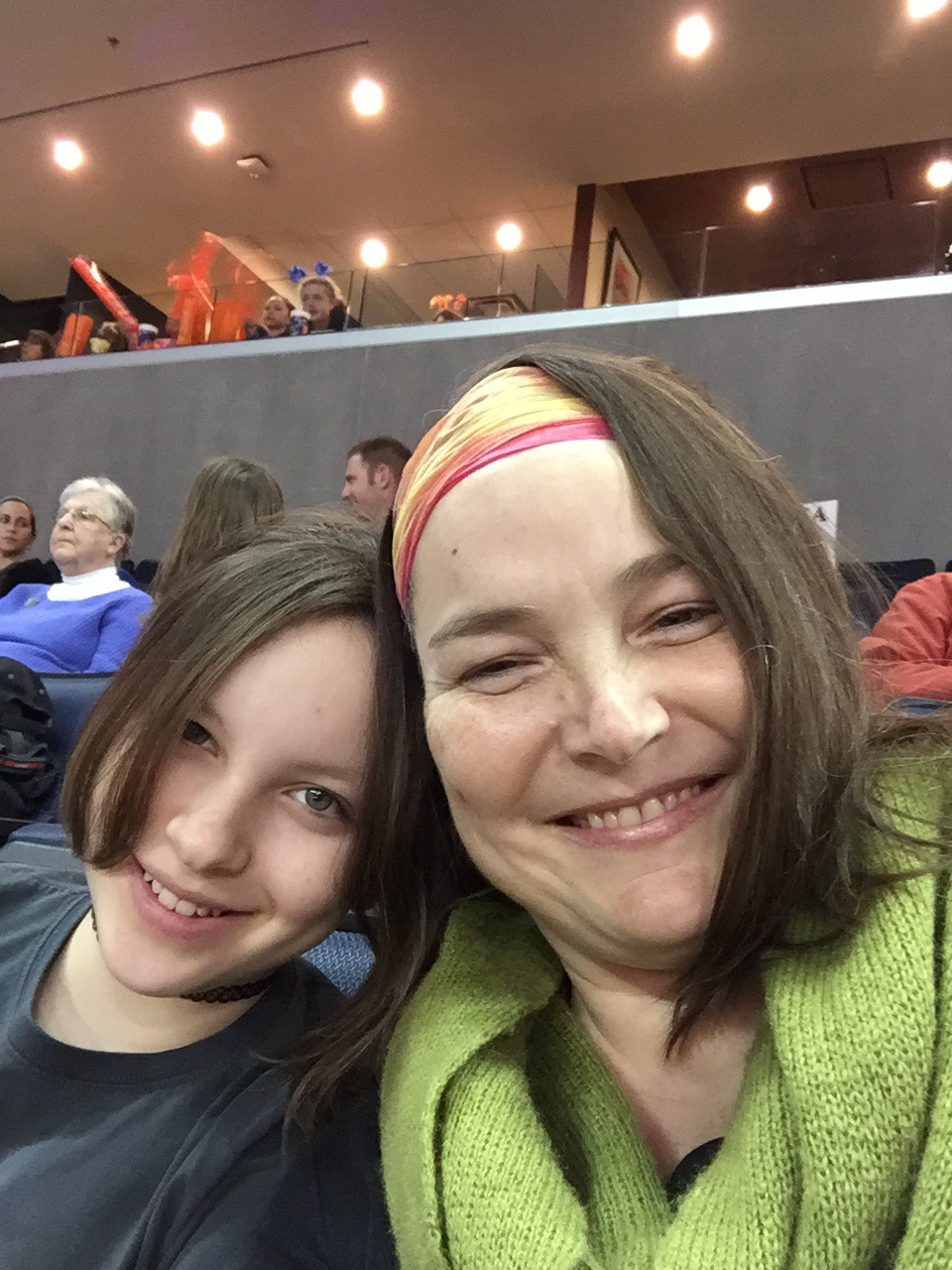 Here's a picture of me and Marshall, taken by our favorite daughter, Hannah!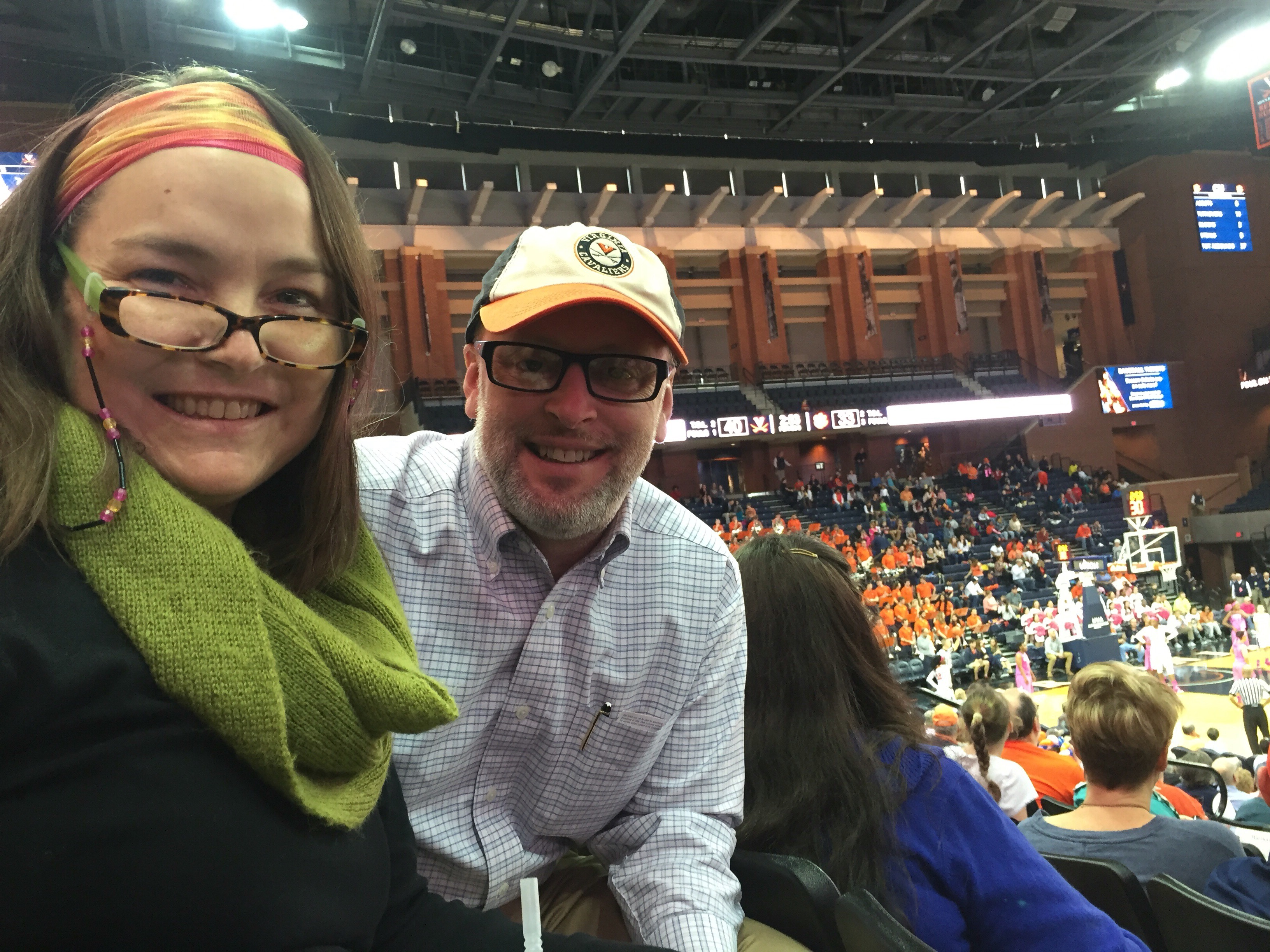 I can't even begin to tell you just how wonderful it is to be here with my whole family. When I first sat down in my seat, my own tears surprised me, and I realized I couldn't see the court for my eyes. It is amazing how I can be in the same familiar place time and time again, but never really and truly see it until a moment like this occurs.
Thank God for renewing eyes.